By tightlynes on Jun 23, 2010 in Humor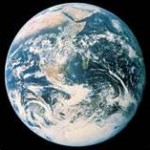 We have A. Zartha to thank for this unique journey into space. The trip is beautifully documented with photographs taken by the Hubble Telescope, which is 367 miles above Earth's sea level. It is a humbling, exciting and beautiful trip deep into the unknown.
"Light years" are the standard measure for interstellar travel.In order to appreciate and possibly comprehend what you will see in this "Journey In Space" distances will be described in "miles per hour" or in "light years" so……..
          Speed of light is 671 million miles per hour
          Speed of light is 16.104 billion miles per day
          Speed of light, "light year",  is 5.878 trillion miles per year
 We've tried to give you some perspective of distances with the above numbers.
Below is an example of  a photograph you will come across when you view "A Journey In Space". It is of two Nebulas meeting called the "Ant Nebula" which are 3,000 and 6,000 "light years" away. Hard to visualize a journey that would cover such a distance.
The story of the "Ants Nebula" is a fascinating one and you will find many other stories and pictures of various celestial bodies. Trying to put all of this in perspective will be alot easier when you click on  Journey In Space, where you will find some of the magnificent, beautiful photography taken by the Hubble Telescope.
Again, to view these beautiful, undescribable and breathtaking photographs click on  Journey In Space.
Hope you enjoy…….. and arrive at an interesting perspective regarding the planet Earth and its occupants. ~ Publisher