By tightlynes on Dec 10, 2011 in Human Interest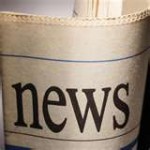 Week Beginning December 4, 2011
At "Union of Americans" we offer a review of some of the previous week's significant news. This is done by listing headlines of that week. If you would like to view an entire article, simply click on that headline.
Wall Street Journal (12/05/2011)
Hurdle for Health-Law Suit
Shop's Closing, Owner's Bankruptcy Complicate Argument Against Overhaul
Dow Jones Newswires (12/06/2011)
U.S. Agencies Reach Agreement With ConocoPhillips on Alaska Drilling Project
NPR (12/07/2011)
At Climate Talks, Resistance From India, China, U.S.
Wall Street Journal (12/08/2011)
City Schools Gain in Reading, Math
Urban Elementary Students Still Lag Far Behind the National Averages, According to Federal Data
Fox Business (12/09/2011)
European Leaders Give Markets What They Wanted, For Now