By tightlynes on Jul 16, 2011 in Human Interest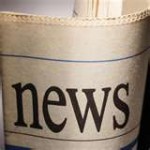 Week Beginning 7/10/2011
At "Union of Americans" we offer a review of some of the previous week's significant news. This is done by listing headlines of that week. If you would like to view an entire article, simply click on that headline.
Wall Street Journal (7/11/2011)
Deficit Negotiators Hit Reset
Divisions on Spending Cuts and Tax Increases Remain as Debt-Limit Clock Ticks
Wall Street Journal (7/12/2011)
Italy Fears Jolt Markets
Debt, Political Concerns Fuel Flight From Nation's Bonds, Boosting Risk to Euro
Wall Street Journal (7/13/2011)
Budget-Deficit Figures Narrow from a Year Ago
Wall Street Journal (7/14/2011)
News Hub: Rating Agency to U.S.: You're on Notice!
Wall Street Journal (7/15/2011)
Plan B Emerges on Debt
Sens. Reid, McConnell Quietly Discuss Way to Keep Government From Default