By tightlynes on Nov 19, 2011 in Human Interest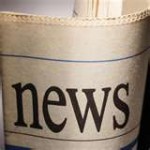 Week Beginning November 13, 2011
At "Union of Americans" we offer a review of some of the previous week's significant news. This is done by listing headlines of that week. If you would like to view an entire article, simply click on that headline.
Wall Street Journal (11/14/2011)
Push to Toughen Abuse Law
Penn State Scandal Revives Bill Requiring Calls to Police of Suspected Incidents
PBS News (11/15/2011)
Health Reform Law to Face Constitutional Test in Supreme Court
New York Times (11/16/2011)
City Reopens Park After Protesters Are Evicted
Washington Post (11/17/2011)
White House Shooting Suspect Arrested in Pa.
Washington Times (11/18/2011)
House Passes Funding Bill, Averts Shutdown