By tightlynes on Jan 18, 2011 in Health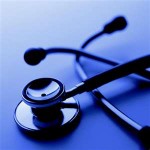 There is no question that the American People should have Health Care. All the major nations have provided Health Care for their people. There is also no doubt that the United States' Health Care Industry is one of the most advanced Health Care systems available.
 The "Union of Americans" policy is to support Health Care for the American People. However, we believe that in regards to ObamaCare the American People have not been fully informed of not only the benefits but its costs.
The "Union of Americans" has done some basic research into the actual costs of a National Health Care System. We have checked the Health Care costs of several nations and have discovered some startling information.
The Canadian Health Care System furnished us with the most recent and reliable numbers as to the cost of their 25-year old Health Care System. The most recent figures available were for the calendar year 2006 and amounted to $5,000 per capita. Adjusting for inflation the costs could easily be $6,000 or $7,000 per capita at this point in time. If we take these numbers and apply them to the United States than we are looking at a conservative cost of $8,300,000,000,000 ($8.3 trillion dollars) for ObamaCare.
Based on the 2006 Canadian costs for National Health Care we believe the costs of ObamaCare would be in excess of $8 trillion dollars a year. We also believe that the current economic conditions in the United States dictate that now is not the time to have that amount added to our Federal Budget. The American People are already in debt to the tune of $14 trillion dollars and ObamaCare at a cost of $8 trillion would basically amount to a 50% increase in our National Debt. Such an increase would seriously affect the credibility and the rating of Federal Bonds increasing the problems to the point where we would possibly have a 'Double-Dip Recession'.
Our conclusion is that with an economy in the decline the American People cannot afford ObamaCare. It is interesting to note that the current Obama Health Care Bill will not become effective until 2012, an election year. Some Americans wonder why ObamaCare was scheduled not to take effect until 2-years hence. Is it because our President knew the costs and did not want to jeopardize his other programs with implementation of Obama Health Care.
Therefore, the "Union of Americans" recommends the repeal of ObamaCare until the economy of the United States is in such condition that will enable it to pay for ObamaCare or even a revised Health Care Bill. ~ dhb