By tightlynes on Sep 17, 2010 in Uncategorized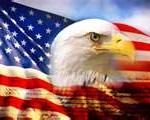 We are greatly disturbed by the rumors regarding Attorney General Eric Holder's stance as to whether or not an American Citizen can bear arms. Though we are not experts on the subject, just average Citizens taking a position on this important question, we understand that Americans have the "right to bear arms".
What disturbs us greatly is the 'ObamaMites' and Attorney General, Eric Holder, wish to question the right. This is significant as it is an attack on the "Constitution of the United States ". The "Constitution" was written by our Founding Fathers and is the basis of our Great Nation.
Should any Patriot wish to document the discussion of the right of American Citizens to bear arms all they need do is to refer to the Second Amendment of the "Constitution of the United States" to find confirmation of the right of American Citizens to bear arms. ~ Publisher