By tightlynes on Jan 8, 2011 in Uncategorized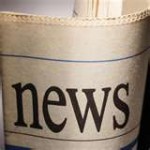 Week Beginning January 2, 2011 
At "Union of Americans" we offer a review of some of the previous week's significant news. This is done by listing headlines of that week. If you would like to view an entire article, simply click on that headline. 
Wall Street Journal (1/03/2011)
Congress Targets Spending
Republicans, Poised to Take Control, Put Budget in Cross Hairs

Human Events (1/06/2011) 
Danger Close At Hand
Wall Street Journal (1/07/2011)
Why Did the Unemployment Rate Drop? 
FoxNews.com (1/08/2011)
Arizona Rep. Giffords Shot, 6 Killed In Rampage