By tightlynes on Nov 20, 2010 in Human Interest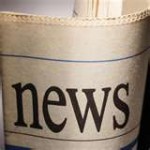 Week Beginning November 14, 2010
At "Union of Americans" we offer a review of some of the previous week's significant news. This is done by listing headlines of that week. If you would like to view an entire article, simply click on that headline.
Wall Street Journal (11/14/2010)
Auto Giant GM Set to Roar Back This Week
Human Events (11/15/2010)
Will Obama Extend the Bush Tax Cuts?
Wall Street Journal (11/17/2010)
U.S. Sets 50 Bank Probes
FDIC Steps Up Investigations at Failed Lenders; 'These Numbers Will Increase'
Human Events (11/17/2010)
Dude, Where's My ObamaCare Waiver
Wall Street Journal (11/19/2010)
Insurers Test Data Profiles to Identify Risky Clients
Wall Street Journal (11/20/2010)
BP Faces New Hit Over Spill In Alaska
Wall Street Journal (11/20/2010)
Northern Mexico's State of Anarchy
Texas Neighbor Tamaulipas is Caught in the Cross-Fire of Rival Drug Gangs