By tightlynes on Nov 13, 2010 in Human Interest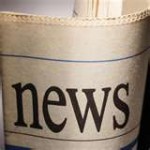 Week Beginning November 7, 2010 
At "Union of Americans" we offer a review of some of the previous week's significant news. This is done by listing headlines of that week. If you would like to view an entire article, simply click on that headline. 
Human Events (11/10/2010) 
Will the GOP Take a Timeout From Earmarks?