By tightlynes on Oct 8, 2011 in Human Interest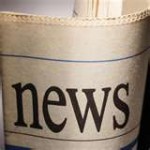 Week Beginning October 2, 2011
At "Union of Americans" we offer a review of some of the previous week's significant news. This is done by listing headlines of that week. If you would like to view an entire article, simply click on that headline.
BBC News (10/02/2011)
Philippines Recovers After Typhoons Nesat and Nalgae
Wall Street Journal (10/03/2011)
Hot Topics Before High Court
Wall Street Journal (10/04/2011)
White House Brushed Off Solyndra Alarms
Emails Warned Solar-Panel Company Could Go 'Belly-Up' by 2012 Election; Obama Says, 'Hindsight Is Always 20-20'
Reuters (10/05/2011)
U.S. "Close to Faltering," Fed Ready to Act: Bernanke
ABC News (10/06/2011)
Steve Jobs Dies: Apple Chief Made Early Personal Computer, Created iPad, iPod, iPhone
UPI (10/07/2011)
Unemployment Rate Holds at 9.1 Percent
Planet Save (10/07/2011)
Obama Admin Allows Arctic Drilling, Based on Politics, Not Science
Washington Post (10/08/2011)
Financial Crisis and Stimulus: Could This Time Be Different?