By tightlynes on Aug 13, 2010 in Human Interest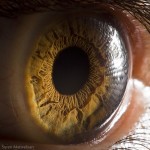 After viewing the following photographs you will never look at "eyes" in the same manner. The photographer, Suren Manvelyan, has looked through his viewfinder at the human eye and captured it in a way that we have never seen before. We hope that you are as captivated by his work as we are. We wish to thank "Reader B6" for sharing this outstanding photographic report. ~ Editor
Suren was born in Yerevan, Armenia in 1976. He received PhD in Theoretical Physics from Yerevan State University in 2001 for research in the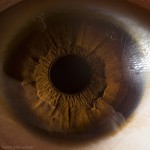 field of Quantum Chaos. In 2002 he received The President of the Republic of Armenia's Award for his investigations in the field of Quantum Technologies. He is a scientific researcher at the Institute for Physical Research of National Academy of Sciences since 1997.
Suren plays 5 musical instruments: guitar, cello, piano, block flute, and lyre. He teaches physics, mathematics and astronomy in Yerevan Waldorf School for more than 10 years.
Suren started to photograph when he was sixteen. He became professional photographer at 2006. He is now a leading photographer in "Yerevan" magazine. Suren is involved in nearly all fields of photography, especially in Macro, Portraits, Creative photo projects and Landscape.